The future of food safety: 
100% natural
Easy 
installation and implementation process
Our

new generation of antimicrobials improves food safety standards 

and meets the 

consumer's demands

Natural
A natural solution that won't alter the product's taste.

Effective
 Have peace of mind with our versatile solutions.

Clean label
Consumers want chemicals-free foods on their plates.
Biopreservation
With biopreservation, the antimicrobials naturally produced by the microflora are used to increase the shelf life of food and ensure its safety.
Bacteriocins
Antimicrobial agents that prevent contaminations are produced by probiotics on a ongoing basis. It's a more efficient alternative compared to conventional chemical agents.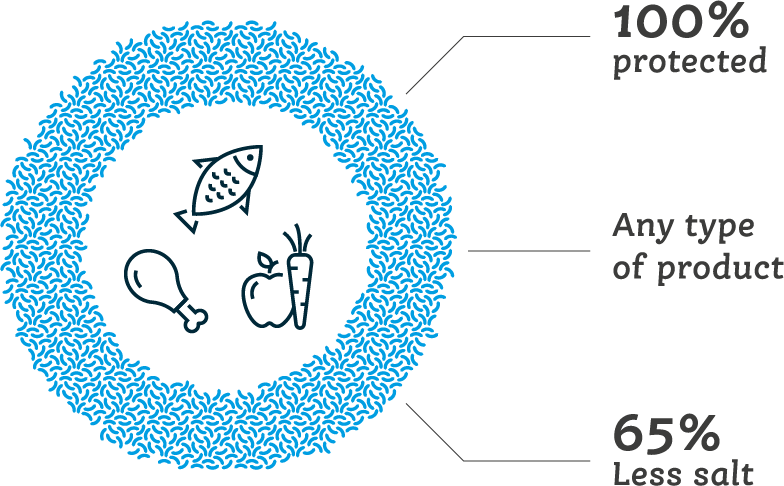 Simple and inexpensive integration
The spray allows to minimize antimicrobial waste and a precise dosage on the food surfaces.
They

trust


us

We're proud to offer customized solutions meeting the needs of our customers.

« We are proud to support Laboratoire Innodal in its economic growth and support its promising technology which will go far beyond our borders. » « Quebec NUTRI is proud to support Innodal and its innovative antimicrobials with the potential to revolutionize the agrifood industry. »
Get in touch with our representatives